Whenever I've had a bad day, such as today, and I'm feelin a little down and out, I like to ask myself WWRLD?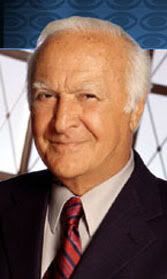 What Would Robert Loggia Do?
Maybe he'd tell you to go fuck yourself.
Maybe he'd tell you he wants to give you a promotion in toy development.
Maybe he'd hold onto those stolen TVs for you and take the jail time (unintentionally.)
Maybe he'd get you involved in his intricate web of drug deals.
Maybe he'd sell you a waterbed and make you take that bitch for a test ride.
Or maybe he'd tell you that your mother is right and you should drink your minute maid.
Whatever he tells you, you better fuckin listen. Cuz he's Robert Loggia.
That's what cheers me up.