In a previous blog, I mentioned my "fantasy celebrity plane crash." Well, since I have nothing to do on this boring wednesday night, I thought I'd make it complete. Feel free to make your own! (Disclaimer - I really wish no harm upon these annoying insects we call celebrities. It's all in good fun, so no bitching.)
To start things off, we need someone I hate the most to fly this fucker.
My pilot: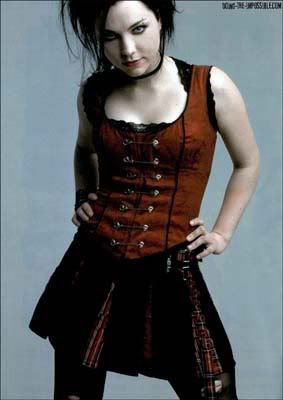 Amy Lee. and I hope this plane does a nose dive because she better not limp away. I can't explain my hatred for Evanescence. Maybe it's the bad Hot Topic outfits, the exaggeration of her talent, or just the new awful pop/rock/metal scene, but she's flying this plane right into the ocean.
My co-pilot: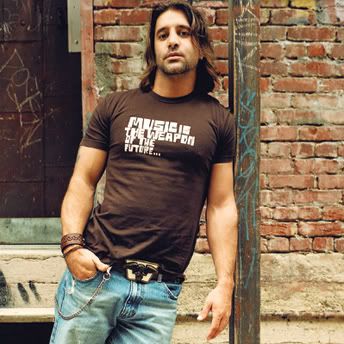 Scott Stapp. I used to think he was pretty hot. A total pompous ass, but hot. Then I just grew tired of him and his band. The first album was really something to admire. Then the second one proved that Tremonti plays one riff and Stapp drinks too much. Then the third album was one worthy of chucking into traffic. But besides the bad music - after seeing his sex tape, where he announces "it's good to be the king" while getting a blowjob (in the same room as Kid Rock, which is just a weeeee bit gay), I made sure he'd ride right beside my favorite queen of the fake goth scene.
My male flight attendant: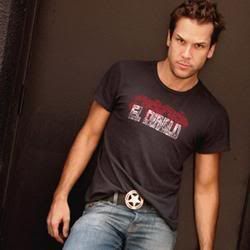 If you know me, you already know how much I fucking hate this man. on this fantasy plane, there will be no seatbelts for the flight attendants. and before he gets on the plane, George Carlin will kick him square in the balls. Just because he's George Carlin and he can do whatever the fuck he wants.
My female flight attendant:
Yeah, maybe Rosie is an easy target, but if I see her tubby face one more time on the news, I'm going to buy her this plane ticket personally. I don't care about her. Stop airing her. It's annoying.
So, now that we have a tiny crew, I think it's time to list the passengers. Remember, if you see somebody you like and you think "aww, Toni, that's not cool! They're awesome!" I really don't care. Make your own fantasy plane crash and make me pilot, it'll be funny.
The passengers: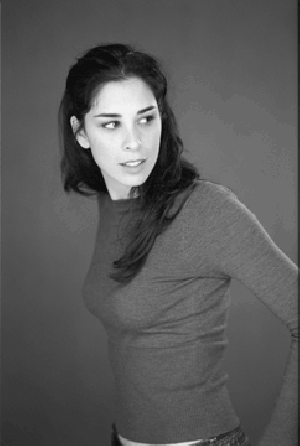 I need not say anything.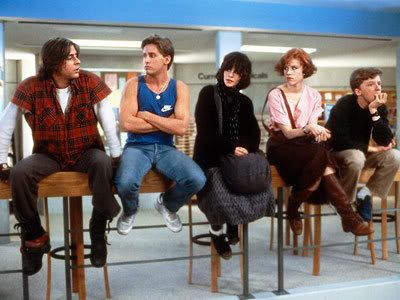 Not the actors, but the characters. I have no beef with Emilio Estevez.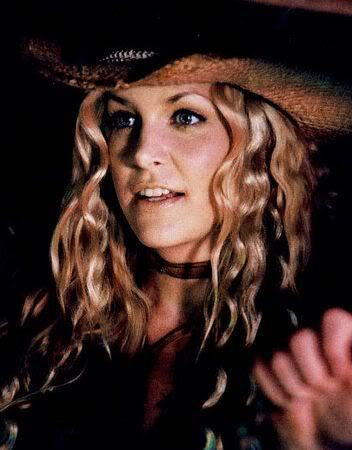 I can dig Rob Zombie, but somone needs to punch wifey in the face. She's pretty annoying.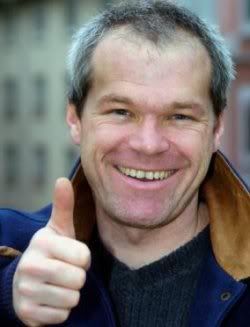 Uwe Boll is just a jerk and makes bad movies.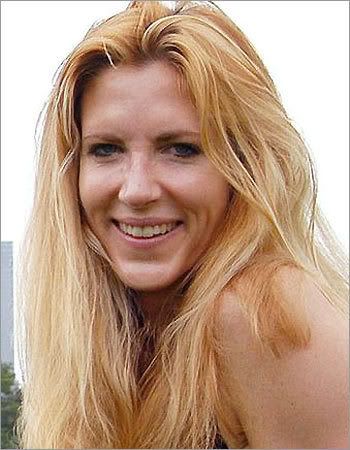 Ann Coulter is a necessity to this trip to the bottom of the ocean.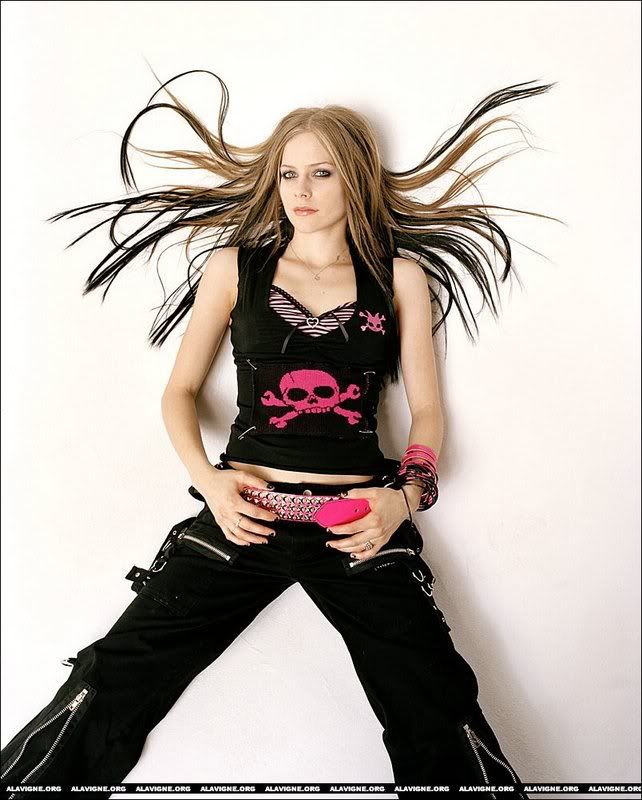 Her and Amy Lee must shop in the same store they're endorsed by.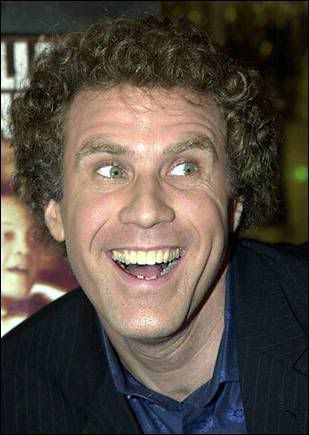 Anchorman was hilarious. Every movie following Anchorman that had the same exact humor as Anchorman starring Will Ferrel as Ron Burgundy in Anchorman was fucking terrible. No more bad movies. No more.
and bring your ugly friend with you.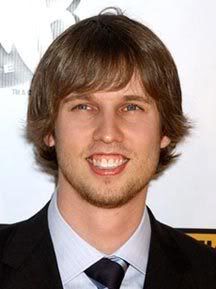 Napoleon Dynamite wasn't funny at all. Will and Jon have something in common - they've played out the one character they excelled in. so go away.
That's all I can think of right at the moment...
maybe I'll add a few more later.
So the plane crashes and the world is safe from bad movies, comedians, and music once again. oh and a really annoying crazy Republican.