Today, I heard from the news that Castleberry is recalling over 90 products due to hospitalizations and the occurance of botulism.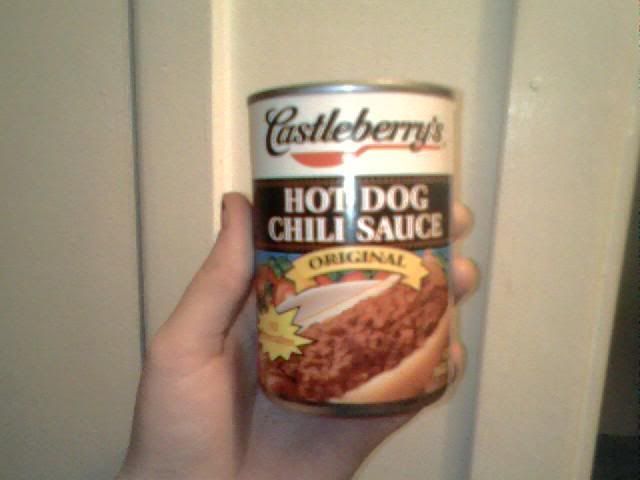 We shop for only the finest in our house.
Since I already have it in my presence, I'm wondering of all the wonderous things I could do with this lil can of colon paralysis...
My best idea so far has been that I could throw an "I apologize and lets be friends!!" party for all the people I dislike and serve hot dogs and chili....